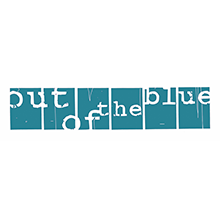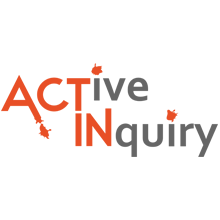 Project Introduction
---
'The Leith Battalion' tells the tragic story of the worst rail crash in British history, and the local community it affected.
216 of the 228 killed in the disaster were part of 'The Leith Battalion' on the 22nd of May 1915 and as such this was one of the worst tragedies suffered by any community where the soldiers died before even entering the arena of war. It is told from the point of view military and local historians, as well as relatives of a selection of families involved in the disaster.
Step
1
We were approached by Out of the Blue back in 2014 to document the 'Gretna 100' project that they were devising to culminate in the centenary anniversary of Britain's worst train disaster, which happened on the morning of May 22nd, 1915. They were planning a theatrical production, exhibition and film all relating to the tragedy, and we had to document all of this as well as produce the film for future reference.
Step
2
We proposed three films: one for the exhibition itself, which showcased how a local artist and youth community (Pilmeny Youth Centre) contributed the 'Tree of Life' which commemorated those who died in the tragedy with medallions hanging off tree branches listing the names and ages of those who were lost.
The second was to document the promenade theatre production and Out of the Blue's involvement in creating the play as well as the exhibition. This was premiered at the Out of the Blue Drill Hall in the 'Previously…' film festival to much success and subsequently displayed in the Museum of Edinburgh so that this important part of Edinburgh's (Leith's) history would be displayed for a wider audience who were interested in the history that many know nothing about.
The third was to create a standalone piece of film that would serve to analyse and explain what actually happened in the disaster, serving as a narrative piece of filmmaking and to learn from the mistakes that had been made in this largely forgotten tragedy.
Step
3
Using a mixture of filmmaking techniques, we crafted three very different pieces of work:
-The first utilised dynamic timelapses, captured over a series of months as the 'Tree of Life' was, well, brought to life by artist Heather Scott and the children with whom she collaborated with at the Pilmeny Youth Centre.
-The second mixed talking heads, poetry from the research group, extracts from the theatre piece and an overview of what happened in the tragedy and the ways this knowledge of history had impacted on the community involved in the project.
The third acts as either a complementary film to the community documentary, or as a standalone piece, made in the style of a historical documentary, conveying what actually happened in much greater detail, as well as showcasing the commemorations that happened in 2015 as a tribute to the tragedy.
Here's a few excerpts from the film….
[envira-gallery id="1679″]