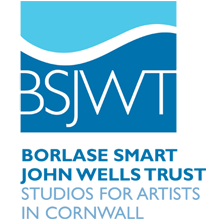 Project Introduction
---
Pilchards is a long-form factual program that documents the history of the seine fishing industry in Cornwall, and how the industry is beginning to thrive again today through sustainable fishing. It was commissioned by the Borlase Smart John Wells Trust and has been nominated for a coveted Celtic Media Festival Award for the Best Factual (Single) category.
Step
1
We wanted to make a film that clearly documented the history of the industry, but in a contemporary and interesting way. We were inspired by shows like Coast and Trawlermen and so organised shooting on the modern fishing vessels with fishermen catching the rebranded 'Cornish sardines'.
Step
2
We shot intensively for a period of 6 days, before returning to base to work on the assembly and figure out anything that we needed for the return shoot. At the client's request, we organised shooting at Rick Stein's Seafood School in Padstow to showcase a more contemporary dish that could be cooked with sardines in the recipe. A delicious barbecued sardine in piri-piri oil was shot and edited, mostly with our mouths watering!
Step
3
With our final footage in the can, we backed everything up and sent an offline edit out for client approval, before locking it and getting the sound mixed and produced. The film was shown at the St Ives Festival in September to a captivated audience in a highly appropriate location – fishermen's cellars in St Ives!
The trust were delighted with our production, and we were then commissioned to make a series of mini-documentaries that were to be hosted online and can be seen here: