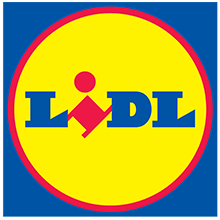 Project Introduction
---
The Lidl Health Factor (http://www.lidlhealthfactor.co.uk) is an initiative launched by Lidl aimed at improving the health of Scotland's children. The interactive video animation that we were asked to produce for Lidl Scotland for this reflects the importance of healthy eating and exercise to Primary school children around the country.
Step
1
We looked online at examples of contemporary styles of animation as wanted to create something that kids could engage with, in a style that seemed in touch and popular with our age group. After client approval on the initial style templates and script delivery, we set to work.
Step
2
The animations were created, along with a temp score and effects by a dedicated composer and sound designer, with actor voices recorded at high-end recording facility with a director on site. Once mixed, this was sent for client approval.
Step
3
The final client alts were made, and the lip-synching was finalised, as well as any small tweaks required. The client was delighted, and we were able to test out the resulting Blu-Ray on the Health Factor Bus before it went out to schools around the country, making a genuine difference in pupils' eating habits and exercise.
The client was thrilled with the resulting film, particularly with the incredibly fast turnaround, and more importantly, the kids were able to interact with it as originally intended, helping the staff on the bus teach the children new, healthier eating habits and reasons why it is important.