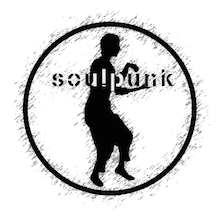 LAW – Love Drive Through
Back in April, we were asked to shoot a music promo for SoulPunk Records artist LAW for a single on one of her upcoming albums. We've waited patiently until it could be promoted and now happy to say that time has come!
We were delighted to work with a fantastic team, including producer/director Tim Brinkhurst, Costume designer Theresa Coburn, Makeup artist Rudi Davidson, Timoy Riley, and of course, Lauren herself. The shoot took place between Edinburgh and Glasgow, with the interior shots being shot around the corner from our studio in the Out of the Blue music studios (aka Young Fathers recording studios) and the Glasgow stuff shot in an amazing-looking scrapyard out in the sticks. It was really a fantastic experience working on this video and hopefully we'll get to do a few more in the future! Check it out above…and below!
The excellent album, 'City', that 'Love Drive Through' features on is now available from iTunes HERE